Name

Silicone Scar Patch of Cesarean Treatment

Specification

3cm * 15cm

Applicable scope

Adjuvant treatment and prevention of cicatrices;
Prevention and treatment of the post-burn hyperplastic scars and keloids;
Prevention and treatment of the postoperative incisions or trauma scars;
Prevention and treatment of the scars generated by Caesarean operation.
Used in plastic surgeons and burn centers,hospitals.

Safe

No Side Effect

Shelf

2 Years

Usage Mode

For External Use

Group

All People

Sample

Free

Price

Depend on Quantity

Feature

1. Prevent the scars from proliferation effectively;
2. Soften and smooth the scars effectively;
3. Relieve pruritus and pain quickly;
4. Moisturizing and breathable;
5. Reusable and washable;
6. Comfortable, ultra-thin fabric;
7. Safe and effective;
8. Latex and drug free.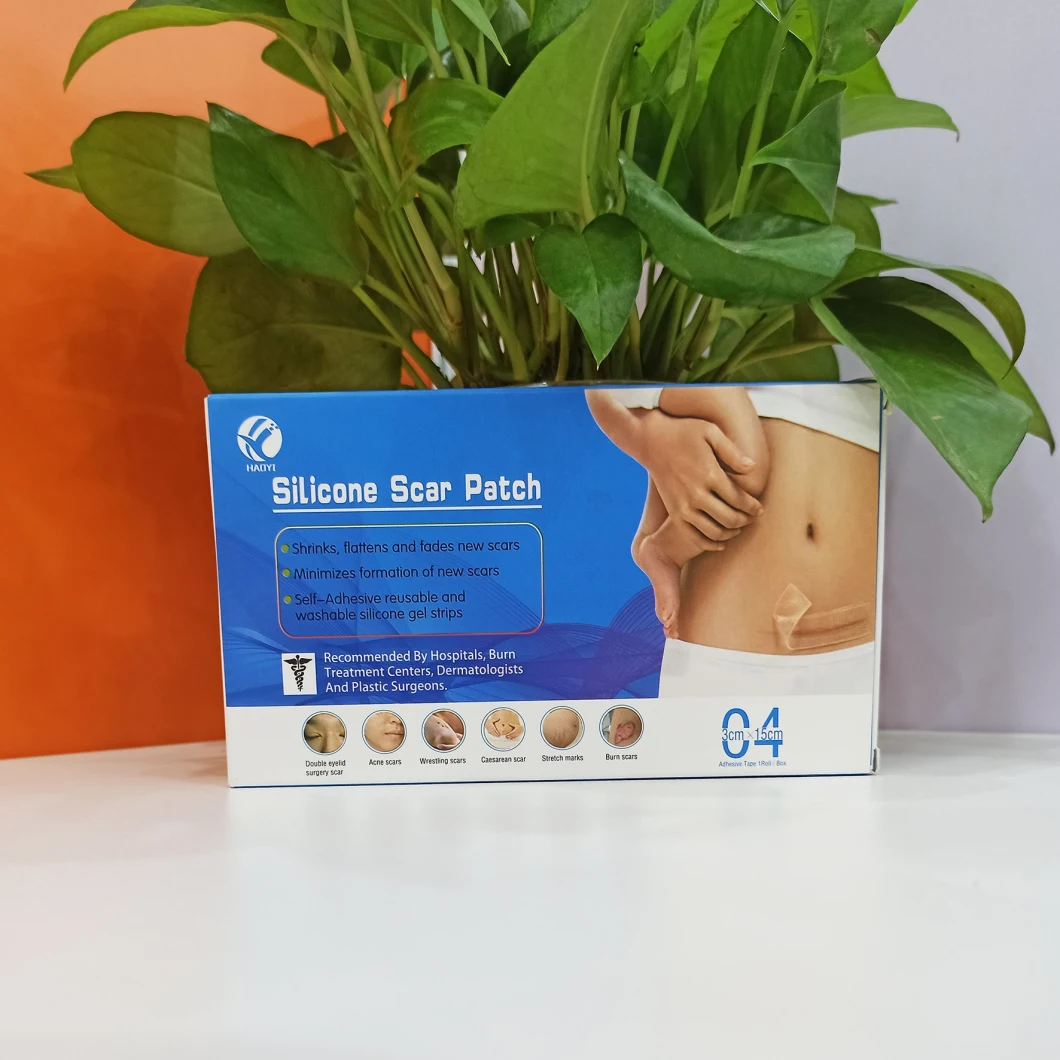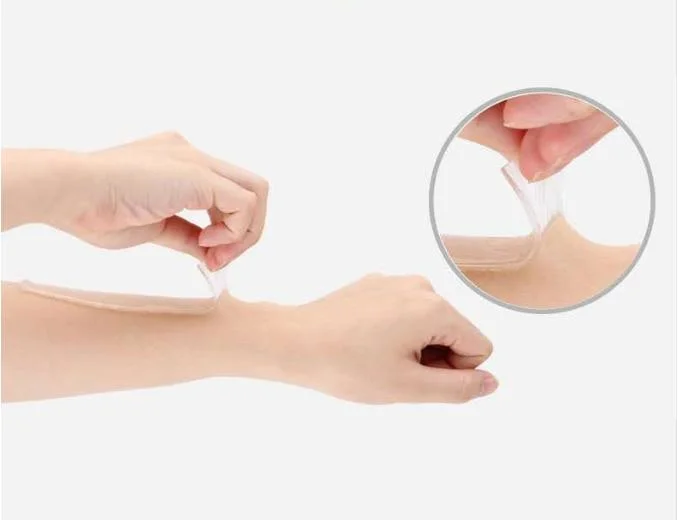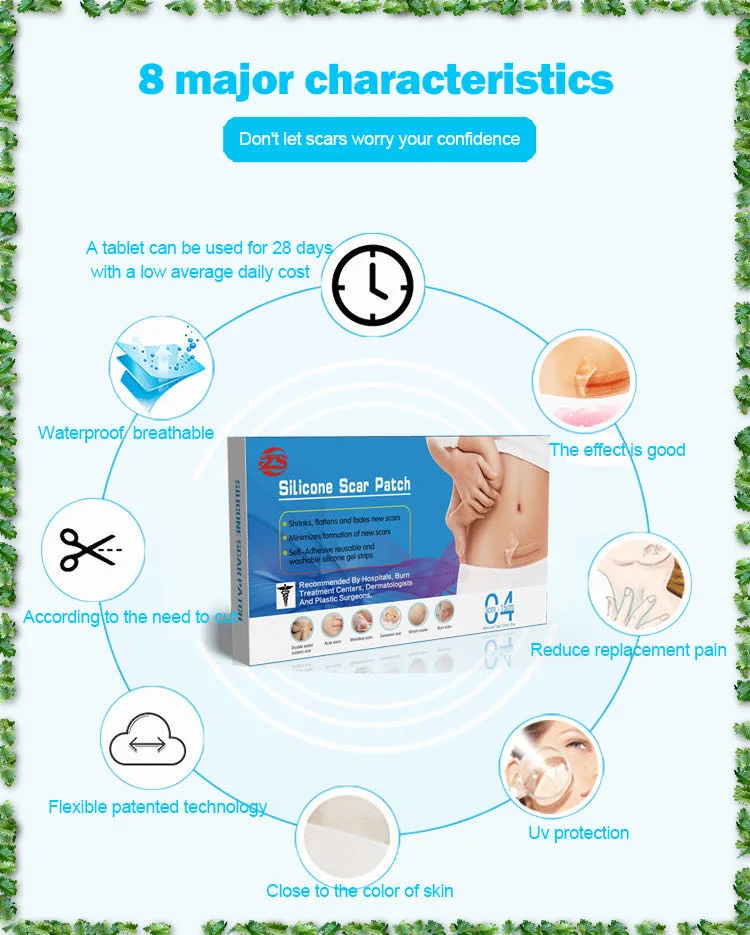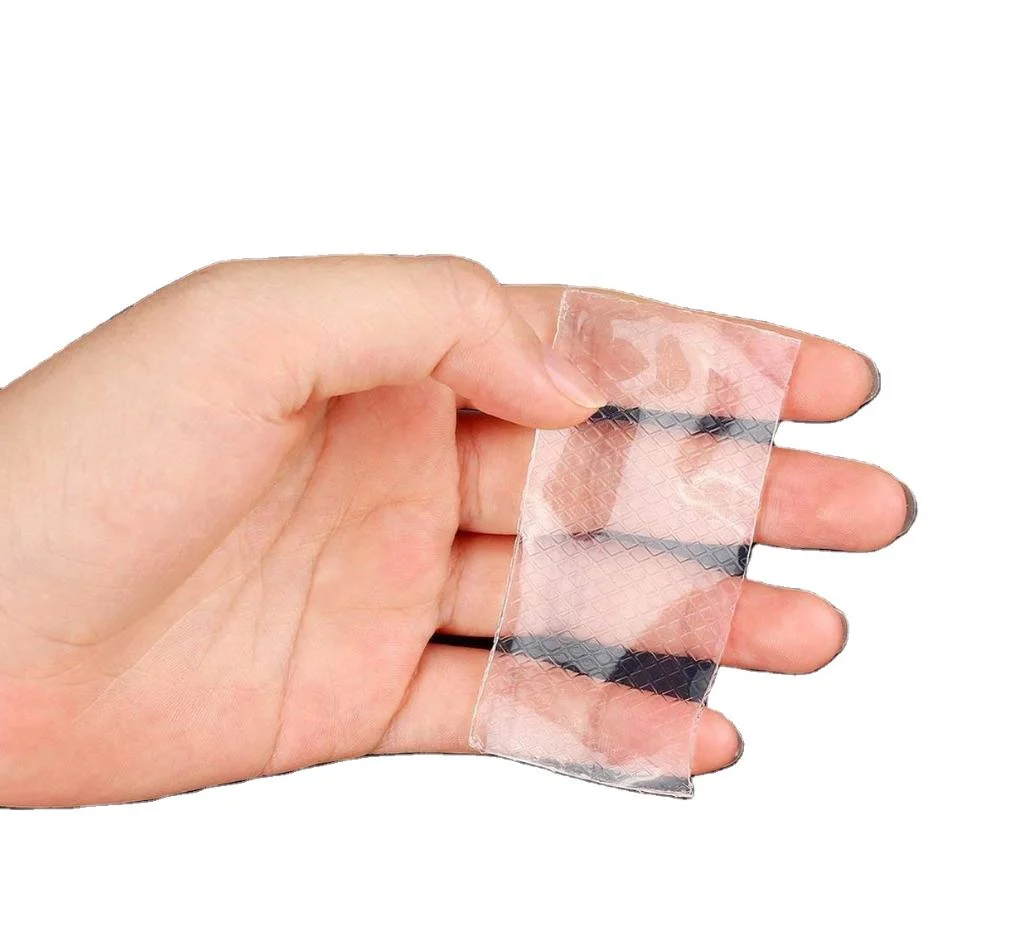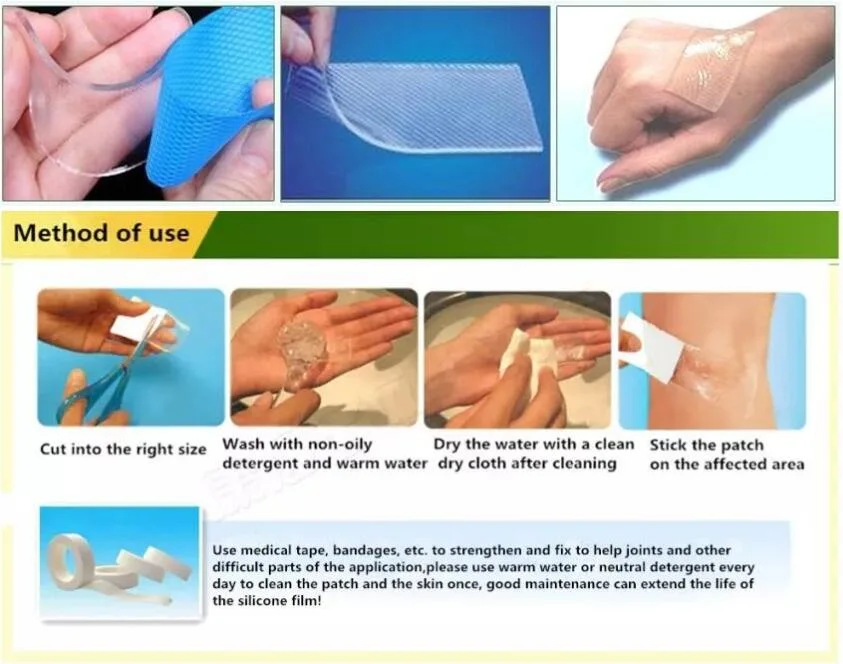 Pruduct Advantages:
1.It is convenient to use the product, as it becomes a sealed state simply closing the transparent
case after opening it.
2.Scarclean is very convenient to use because it is sealed up by itself, if you open and close the
inner transparent case.
3.It is convenient to use by detaching the sheet by 1 piece with no use of cutting with scissors
as 1 sheet is suitable for the SCAR Size of Caesarean.
Our Service

OEM Service

1.We could do your products according to your samples, forma, and ingredients.
2.And do the printing, label, logo and your own packaging for your company.
3.The paper box could be customized according to your design.

Good After-Sale Service

1.Once you get the package, please let us know your idea on our goods, packaging and service. 2.The products with problems could be replaced with ratio 1:1.
3.Any problems will be answered within 24hours. 4.If you need us to improve the service, please feel free to contact us or email us. 5.If you think highly of our products, please introduce our store to your family and your friends.

Free Samples

1.Our sample is free for you.
2.If you are also interested in our any product, please feel free to contact us or email us.
3.It would be our great honor to send you some free samples for quality test.