CIPP Trenchless No Dig Sewer Pipe Rehabilitation UV LED Short Repair Patch Packer
(Model: X120D)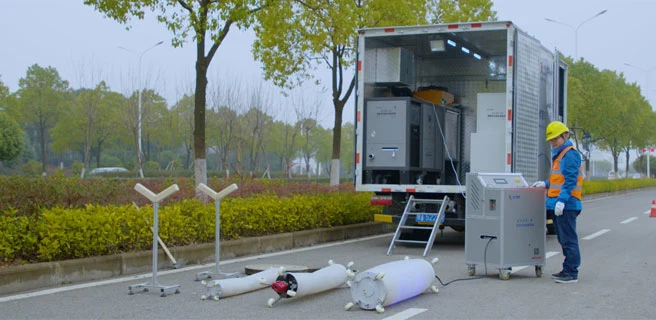 Integrated with Panorama Camera
X120-D2, as a rehabilitation equipment mainly used to repair the defect points of drain pipe, can restore the defect points accurately by selecting the packer with different size according to the pipelines with different diameters.

X120-D2 rehabilitation system is mainly comprised of main control (tablet), cable drum and packers,wide-view camera, air compressor ,with the key features of high efficiency, accuracy and controllability, silica gel replaceable on site.

After the pre-treatment of pipelines, move the packer with liner to the position to be restored, and inflate the packer to the given pressure to stick the liner onto the pipe wall tightly. The curing will be finished after 5-8 minutes after turning on the ultraviolet lamp inside the packer. Then, deflate the packer, take back the cable and remove the packer. And at the time, the rehabilitation is completed.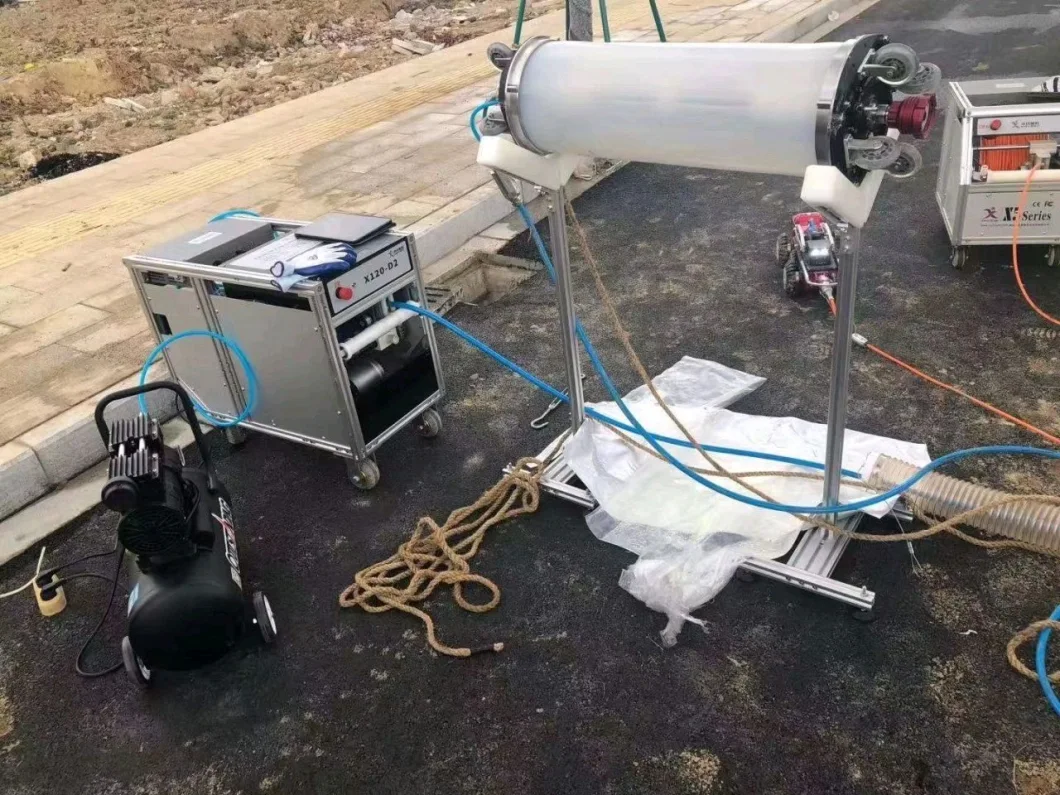 Packer details

| | | | | |
| --- | --- | --- | --- | --- |
| Packer specification | CA1 | CA2 | CA3 | CA4 |
| Packer length(mm) | 790 | 932 | 1050 | 1100 |
| Silica gel length(mm) | 600 | 720 | 800 | 840 |
| Min packer diameter(mm) | 138 | 228 | 326 | 380 |
| Min repair pipe diameter(mm) | 200 | 300 | 400 | 500 |
| Max repair pipe diameter(mm) | 250 | 400 | 500 | 600 |
| Valid length(mm) | ≥470 | ≥500 | ≥500 | ≥500 |
| Packer weight(Kg) | 13.2 | 19.9 | 25.7 | 34.6 |


Product application:
In collaboration with China-US Joint Center for Trenchless R&D, our products are widely applied to infrastructure development including geophysical prospecting, urban development, municipal construction, national defense, water conservancy and hydro power.


X1H series pole camera and X5H series crawler have had get approval of CE, FCC, ATEX ISO etc international certificates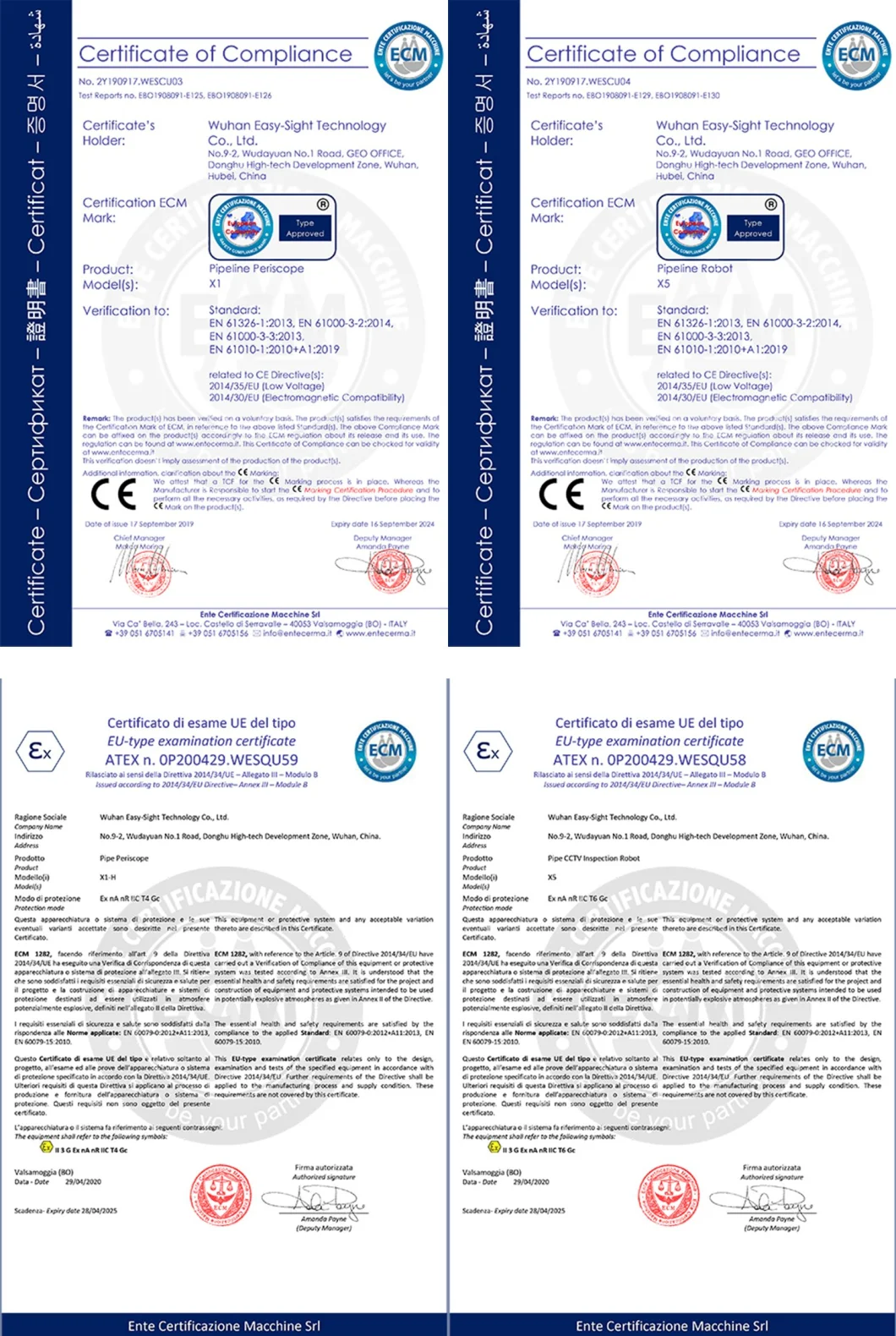 3D Mahhole Scanner in Trenchless Technology Center, United States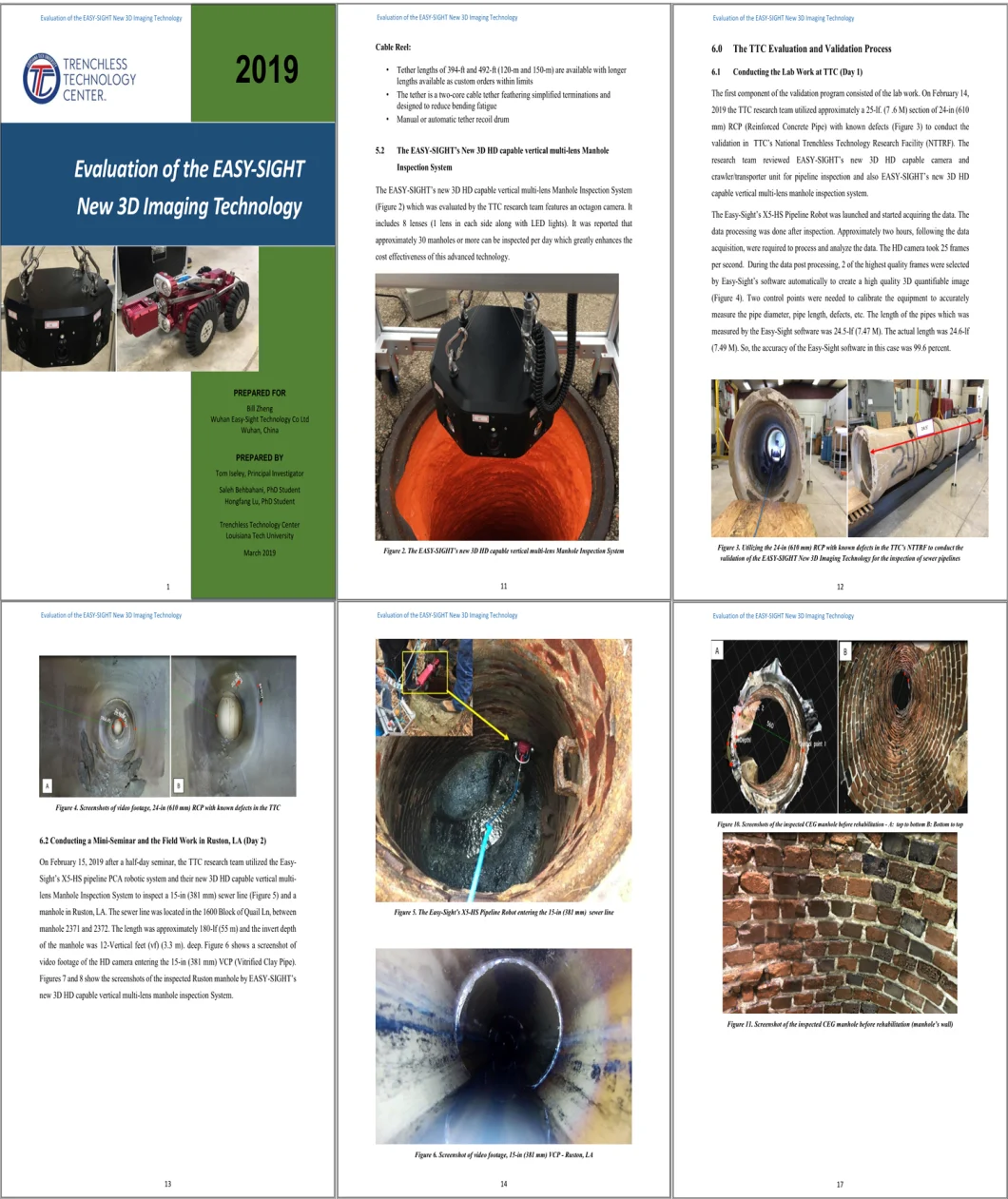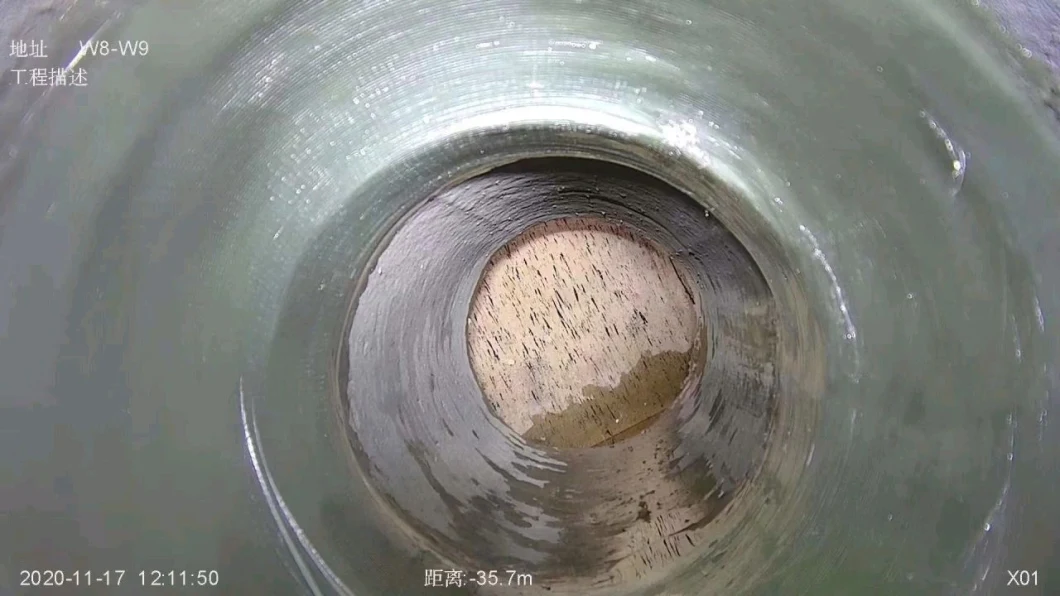 Overseas Customers Feedback on-site: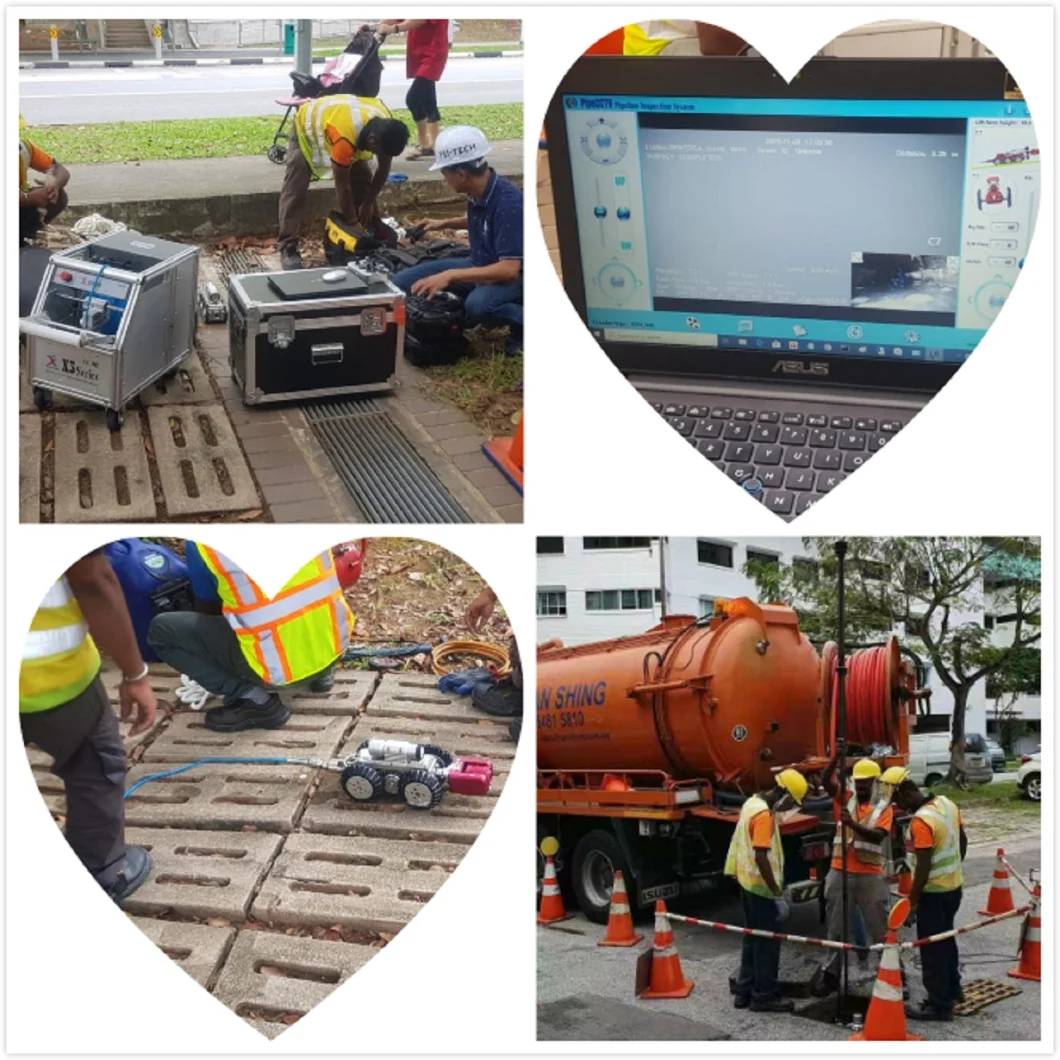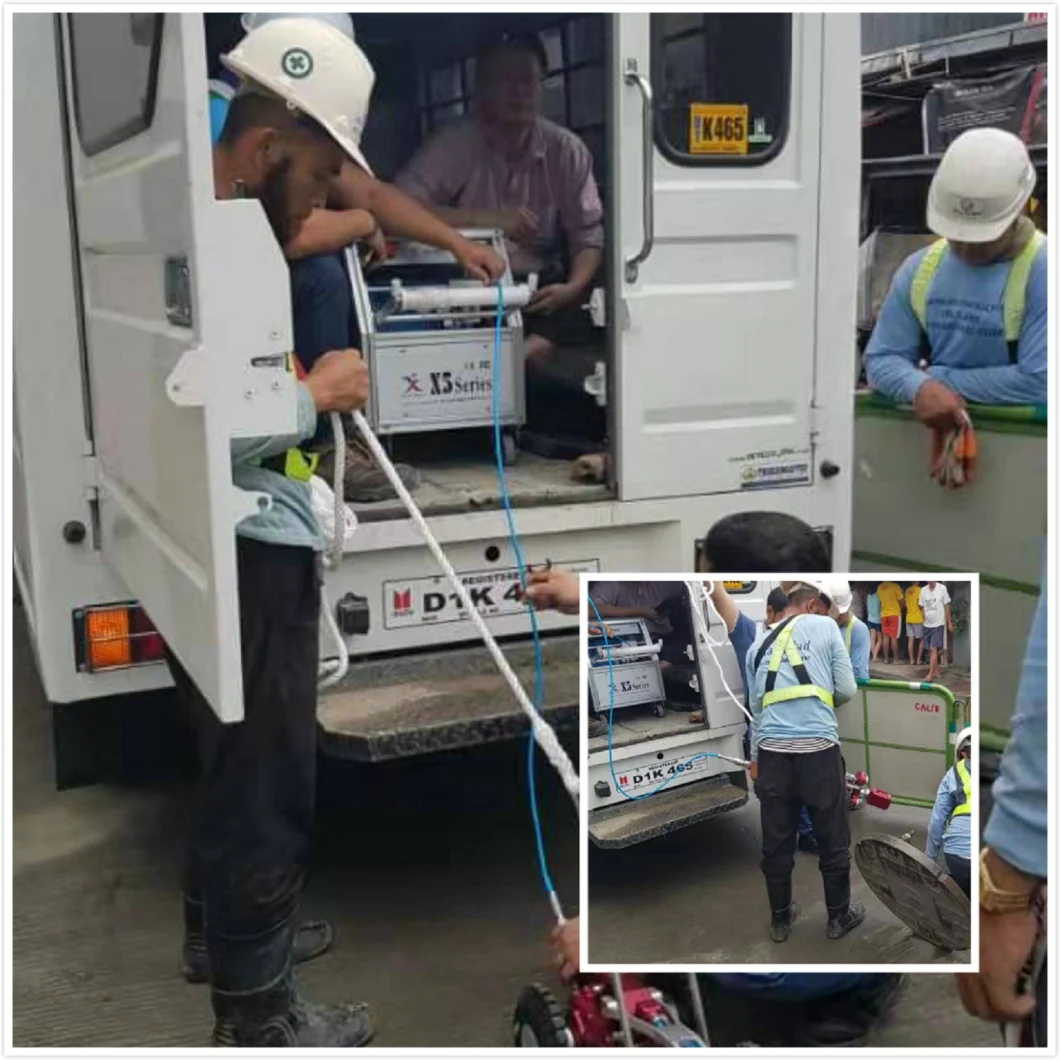 Overseas Exhibition show:
Easy-sight WWETT in the US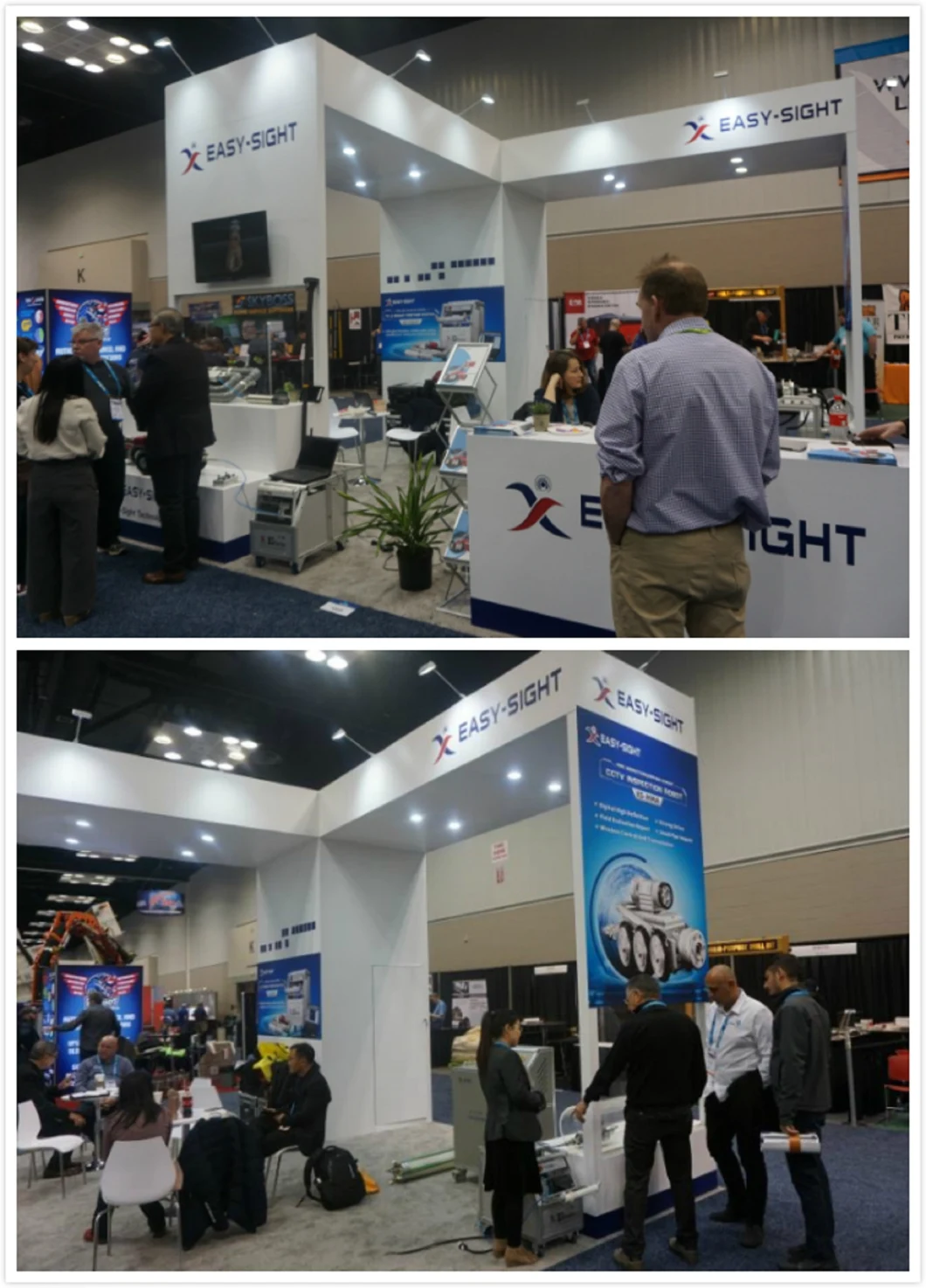 Easy Sight Attend ICPTT conference as sponsor every year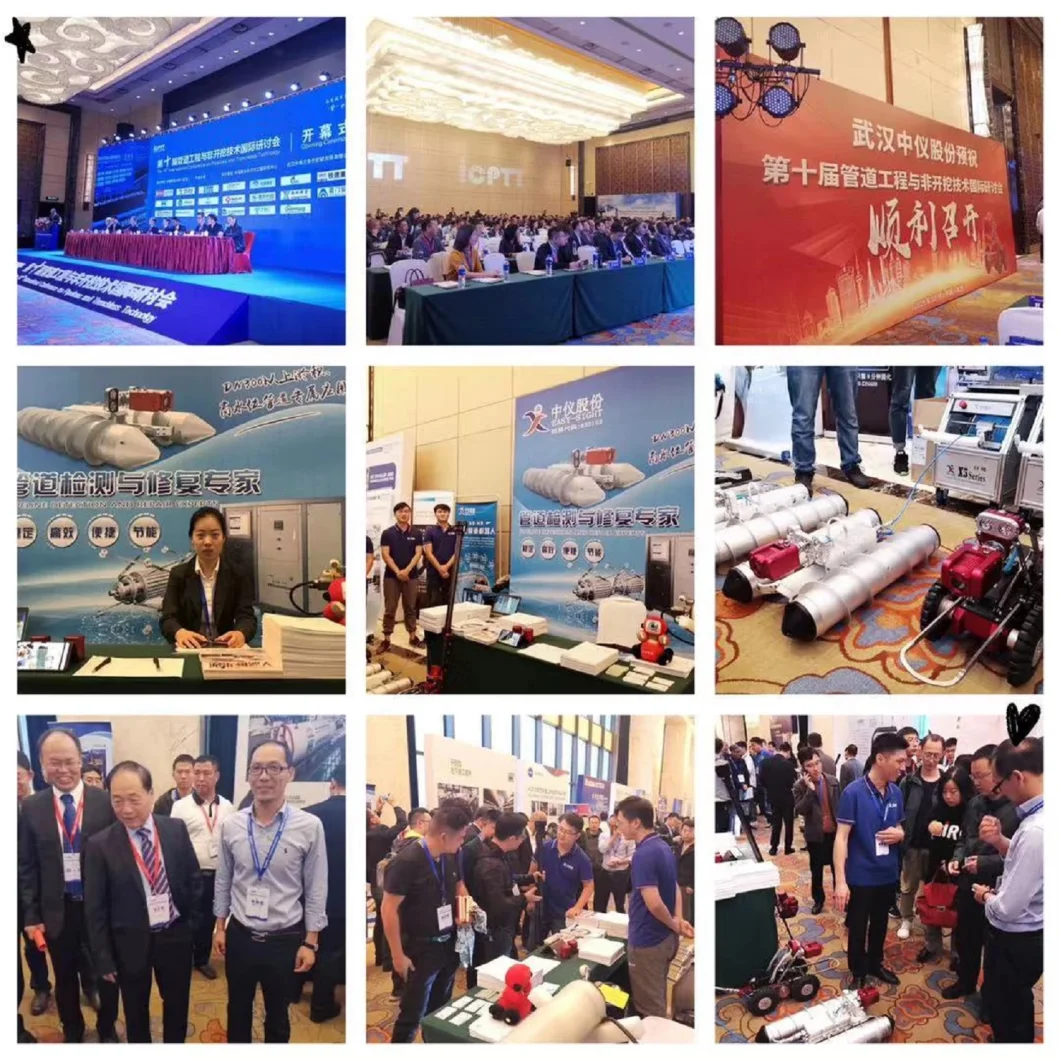 X5H Series Crawler advantages
1.Light
The whole machine is light weight: light weight master control, light weight cable reel, and light weight crawler;
PC control: use laptop (tablet) as a host to control crawler;

2.Fast
Efficient detection: quick assembly on site, time-saving and efficient;
Quick assembly: fast data transmission with no need to connect cable;

3.Good
Good synchronization: synchronization display of the before and after video screens;

4.HD highlight: high definition camera with highlight combination light source;
Convenient

5.Stable performance: the whole machine is waterproof and explosion-proof;
Little effort with no worries : easy to disassemble, and master control has zero failure;
Easy Sight Team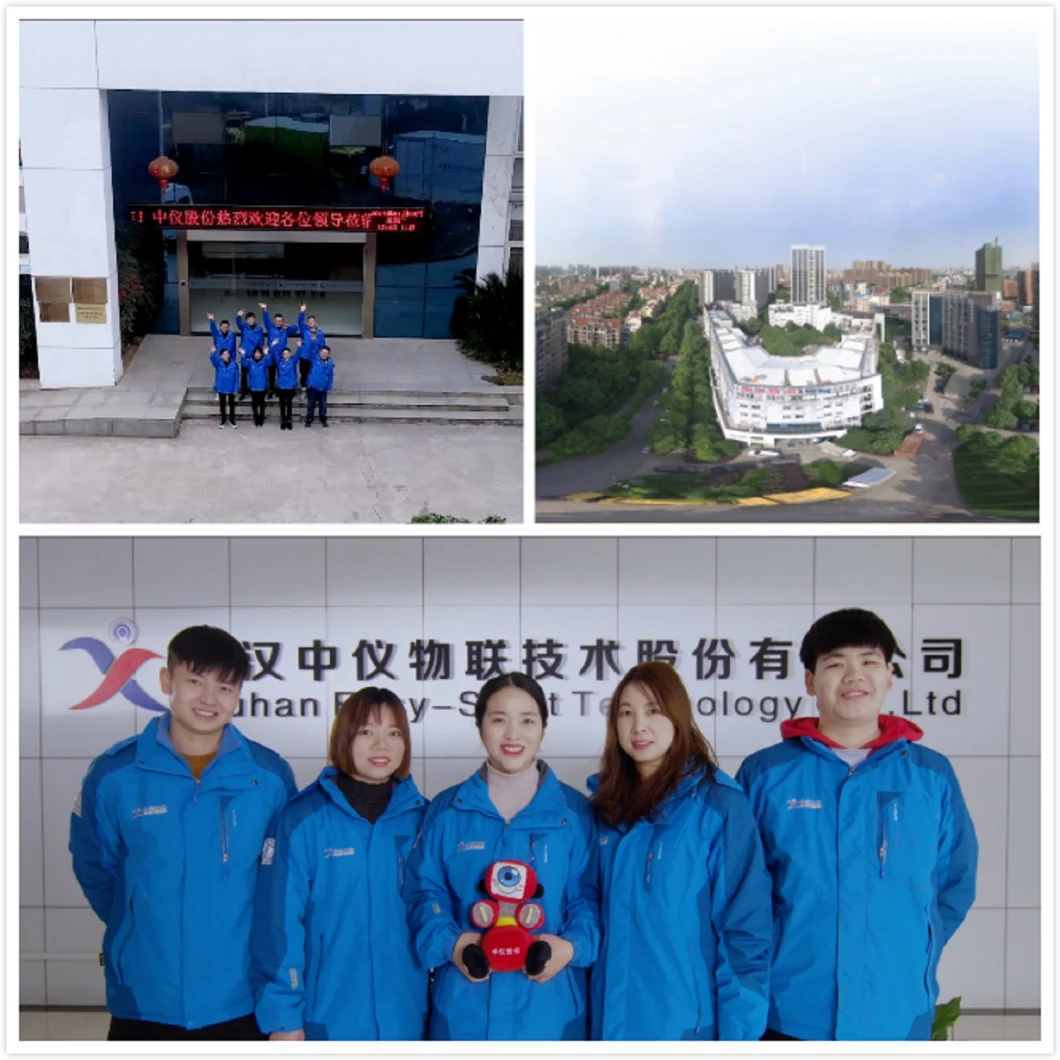 Packing & Shipping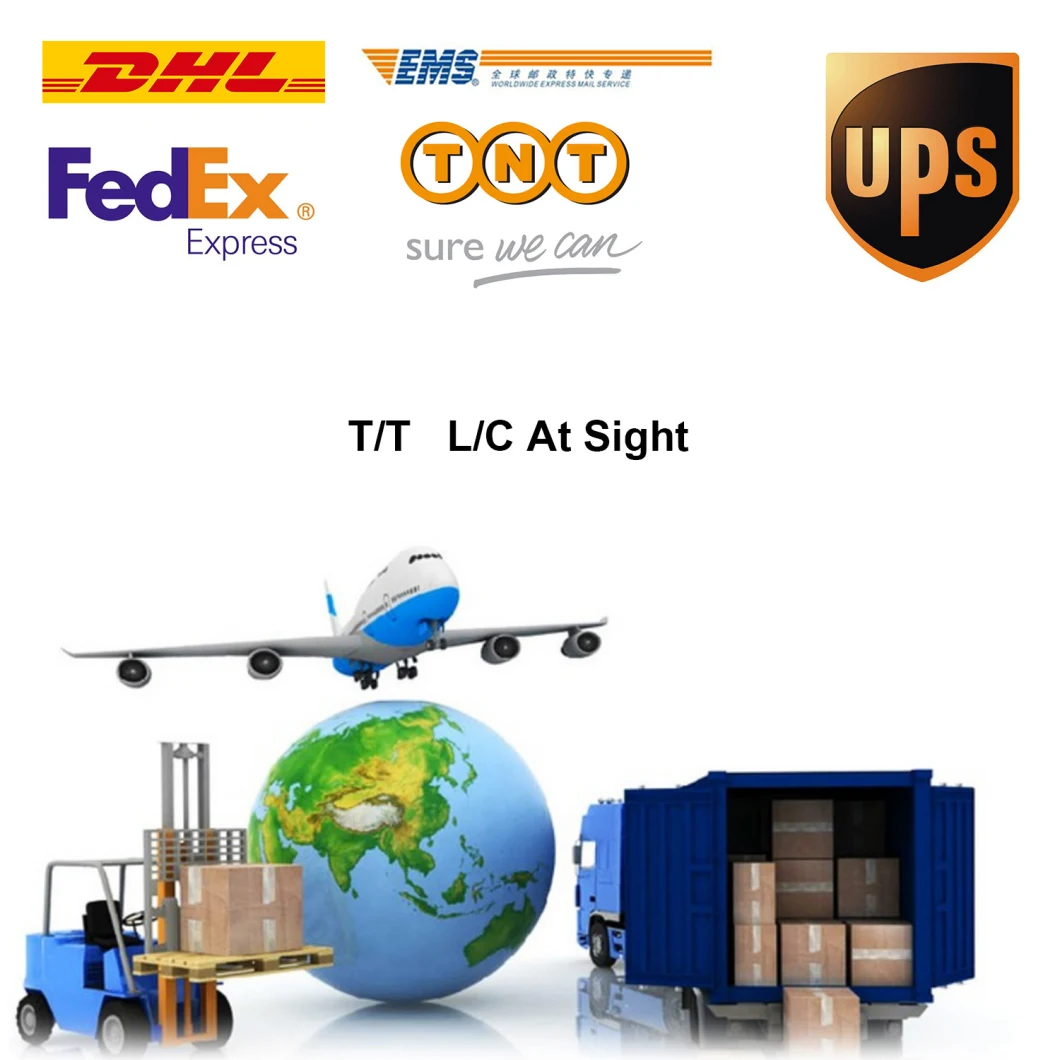 Our Perfect Service
1.After -service:We firmly believe that depending on the abundant strength, advanced equipment, perfect detection method, stable technology and outstanding professionals as well as our good faith and excellent service, we will certainly bring you satisfactory returns.
In soon coming year, we will establish hundred serive points in Europe, North America, Middle East, South East Asia countries.
2.Technical help:Wuhan easy-sight Technology Co., Ltd provides pipeline detection,maintenance, repair and technical services, which focused on providing efficient and environmentally friendly drainage network solutions.
3.Warranty policy: The warranty time is 12 months counting from the date on which the commodity arrives at the port of destination, and maintain is lifelong. During this time, if any work piece dose not work well and which is not caused by worker and can not control naturally, the supplier provide it free of charge, or customers can return it back ,we will maintain it well.
4.Quality: Quality of products will be strictly checked and every machine will be test to ensure it can works well before packaging.
5.Lifelong Services: We provide lifelong services for all the products we sold out, and supply the spare parts with competitive price.

6.Language: We have a professional sales team who are good at English to ensure zero communication barriers.

7.Detailed Operational Manual &Training CD in English Version will be offered. We also provide free training if you worried operation matters, welcome you visit our factory, our professional technicians will teach you how to use the machine in correct way.
8.OEM order is welcomed , and we can print the customer brand logo on the product free of charge.
FAQ(Frequently Asked Question):
Q: What's the package?
A: We have standard plywood packing case. For the outside, we adopt wood craft case. In the middle, the machine is covered by foam, to protect the machine from shaking. For the inside layer, the machine is covered by thickening plastic bag for waterproof.
Q: Will the package damaged during transportation?
A: Our package is considerate all the damage factors and make it to be safe, and our shipping agent have full experienced in safe transportation. So please don't worry, you will receive the parcel in good condition.

Q: How to install and run the machine?
A: Our technician have installed the machine before shipping. For some small parts installation, we will send detail training video, user's manual along with the machine. Most customers can learn by themselves.

Q: How can I do if the machine goes wrong?
A: If confronted with such problems, please contact us asap and do not try fix the machine by yourself or someone else. We will response within 24 hours as quick as we can to solve it for you.