Fiberglass Geo Grids Mesh for Bridge Approach Wall

--------EltGrid-FGG
Fiberglass Geo Grids Mesh Description:
EltGrid-FGG Fiberglass geogrid is a kind of planar mesh material using alkali-free fiberglass yarn as base body and then coated with high quality modified asphalt.

It is warp knitted with oriental structure which gives full play of yarn strength and improves its mechanical property to make the product high tensile, tearing and creep-resistant. Moreover, the composite property of coating with asphalt makes full protection of the fiberglass matrix and greatly improves its wear and shear resistance.

All the advantageous functions make the product have a good performance in pavement strengthening,
track cracking and solving difficulties of strengthening the bituminous pavement.

1.Self-adhesive Fiberglass geogrid
2.Fiberglass geogrid Without Self-adhesive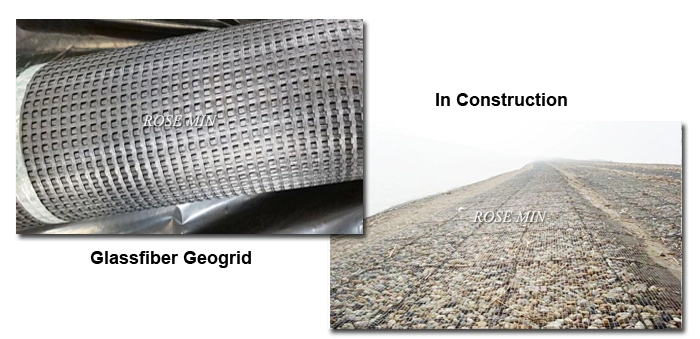 Fiberglass Geo Grids Mesh Specification:
Fiberglass geogrid technological standard(GB/T 21825-2008)

specification

FGGa
30×30
FGGa
50×50
FGGa
60×60
FGGa
80×80
FGGa
100×100
FGGa
120×120
FGGa
150×150
FGGb
50×50
FGGb
80×80
FGGb
100×100

Mesh center distance(mm)

Longitudinal

25.4±3.8

12.7±3.8

Crosswise

25.4±3.8

12.7±3.8

breaking strength(kn/m)

Longitudinal

30

50

60

80

100

120

150

50

80

100

Crosswise

30

50

60

80

100

120

150

50

80

100

Breaking Elongation(%)

Longitudinal

4

4

4

4

4

4

4

4

4

4

Crosswise

4

4

4

4

4

4

4

4

4

4

Width(m)

1m-6m

1m-6m

1m-6m

1m-6m

1m-6m

1m-6m

1m-6m

1m-6m

1m-6m

1m-6m
Fiberglass Geo Grids Mesh Features:

1, Light weight, high tensile strength, high modulus, low elongation and good toughness.
2, Corrosion resistance, no long-term creep, long life span.
3, Good physical and chemical stability and good thermal stability.
4, Resistant to fatigue cracking, high-temperature track and low temperature shrinkage cracking.
5, Delaying and decreasing crack reflection.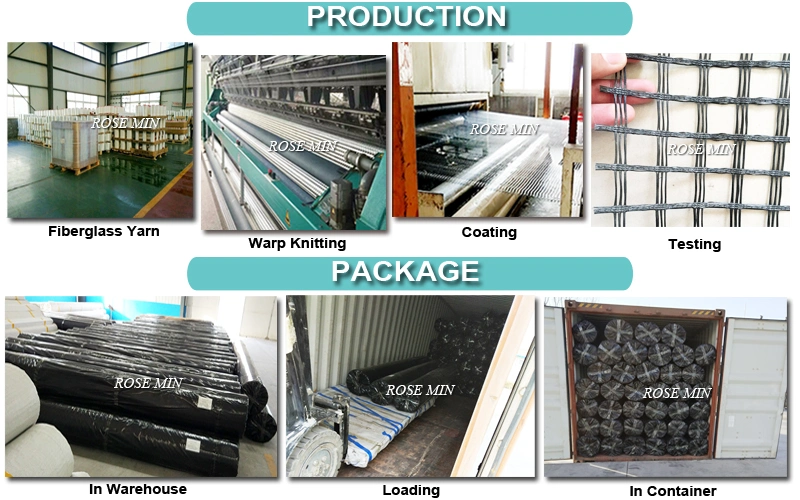 Fiberglass Geo Grids Mesh Application:

1, Reinforces old asphalt concrete road surface and asphalt surface and asphalt layer and prevents damage.

2, Use for rebuilding cement concrete road surface into composite road surface and restraining restrain reflection caused by caused by block contraction.

3, Used in road expansion and improvement project and prevents crack caused by old and new combination
position and uneven sedimentation.

4, Used in soft soil base reinforcement treatment, is favorable for soft soil water separation and concretion,
restrains sedimentation effectively. distributes uniformly and improvement overall strength of road base.

5, Used for preventing contraction crack caused by road semi-rigid base layer, and reinforces and prevents
road surface crack caused by foundation crack reflection.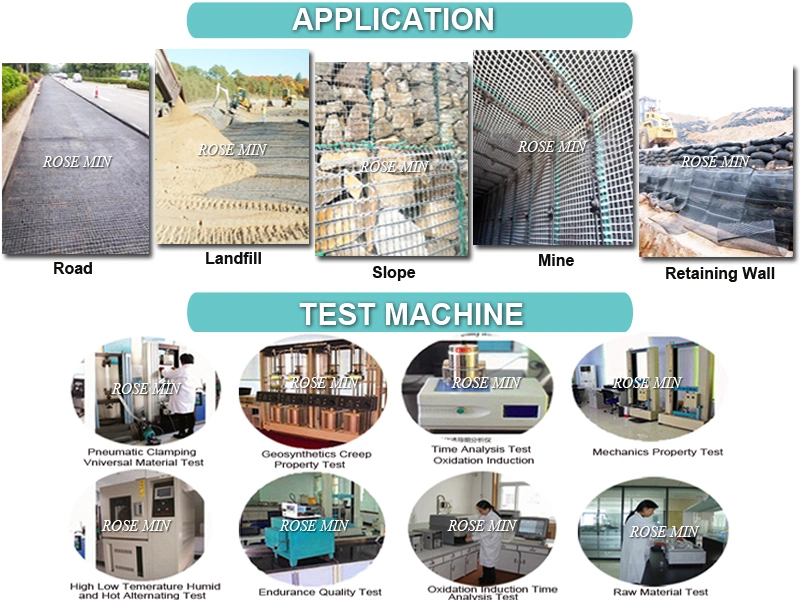 Noted:
1, the max breaking strength is 400kn/m.
2, the mesh center distance 50mm*50mm is ok.
3, Self-adhesive fiberglass geogrid's technological data is the same as the above.

Please remark followings informations while you order:
Tensile strength in warp & weft direction

Grid size

Roll Width

Roll Length

Quantity

Packaging

Special needs can be met according to your requirements.
Our Mainly Geogrid: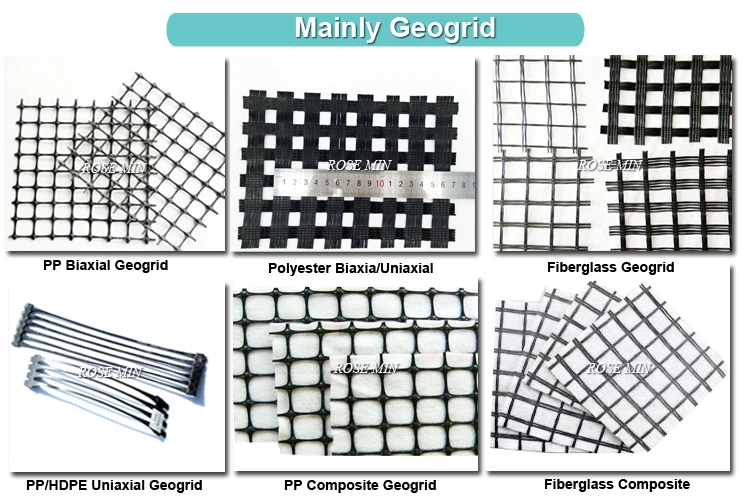 Our Company: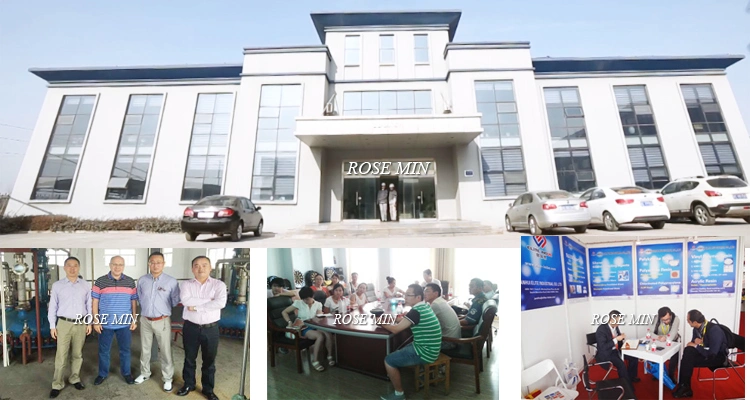 founded in 2007, Anhui Elite Industrial Co.,Ltd is a professional supplier of Geosynthetics including
Geofabric, Geomembrane, Geocell, Geogrid, Geocomposite, Geosynthetic clay liner etc....
Anhui Elite technology in China is a market leader in the design and manufacturer of innovative geosynthetics.
Own a team with more than 10years Geosynthetics field working experience, on technical, inspection, marketing, transportation and after-sale service.

Our Advantage Our Service

1. We are SGS verified Chinese suppliers 1. Free sample available
2. CE certificate offered for some products 2.Trial order acceptable
3. Professional Geosynthetics suppliers 3.Customized packing acceptable
4. Standard service to your orders 4.Flexible payment terms
5. Small order / OEM order acceptable 5.Certified cargo inspection process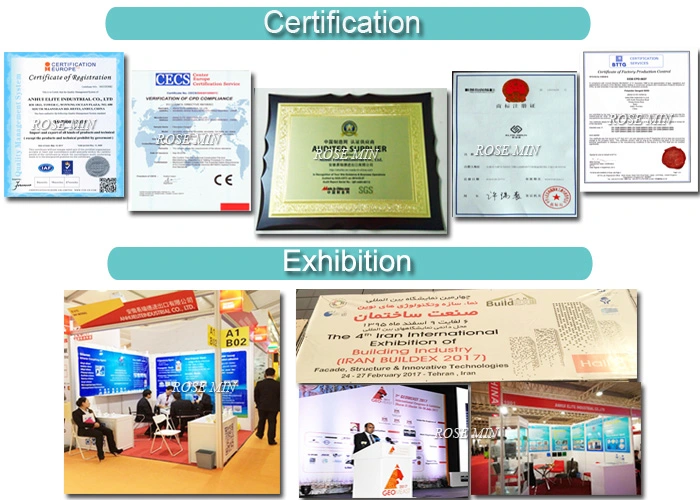 Contact:
Rose Min
+86 136 3560 0651