Magnesium oxide board
MgO board is a newly developed and extensively tested modern building board used in construction and decoration; MgO Board, known as Magnesium Oxide Board and fireproof board, uses proprietary process with MgO,Mgso4 Perlite, Fiberglass, saw dust to deliver a multi-purpose, versatile, non-combustible and unique board material. No formaldehyde, no asbestos and no toxic chemicals; No need special tools, easy to cut and install; High strength, never mildewy;
Mgo board has two kinds of formula, one is chloride and another is sulfate. Chloride mgo board has the serious corrosion problem, we strongly suggest customer choose sulfate mgo board.
Magnesium oxide board is a type of sheathing board sort of like drywall or cement board. Mgo board is the best alternative board for those traditional boards.
Mgo board with improved characteristics such as fire resistance, weather ability, strength, resistance to mold, mildew, and so on.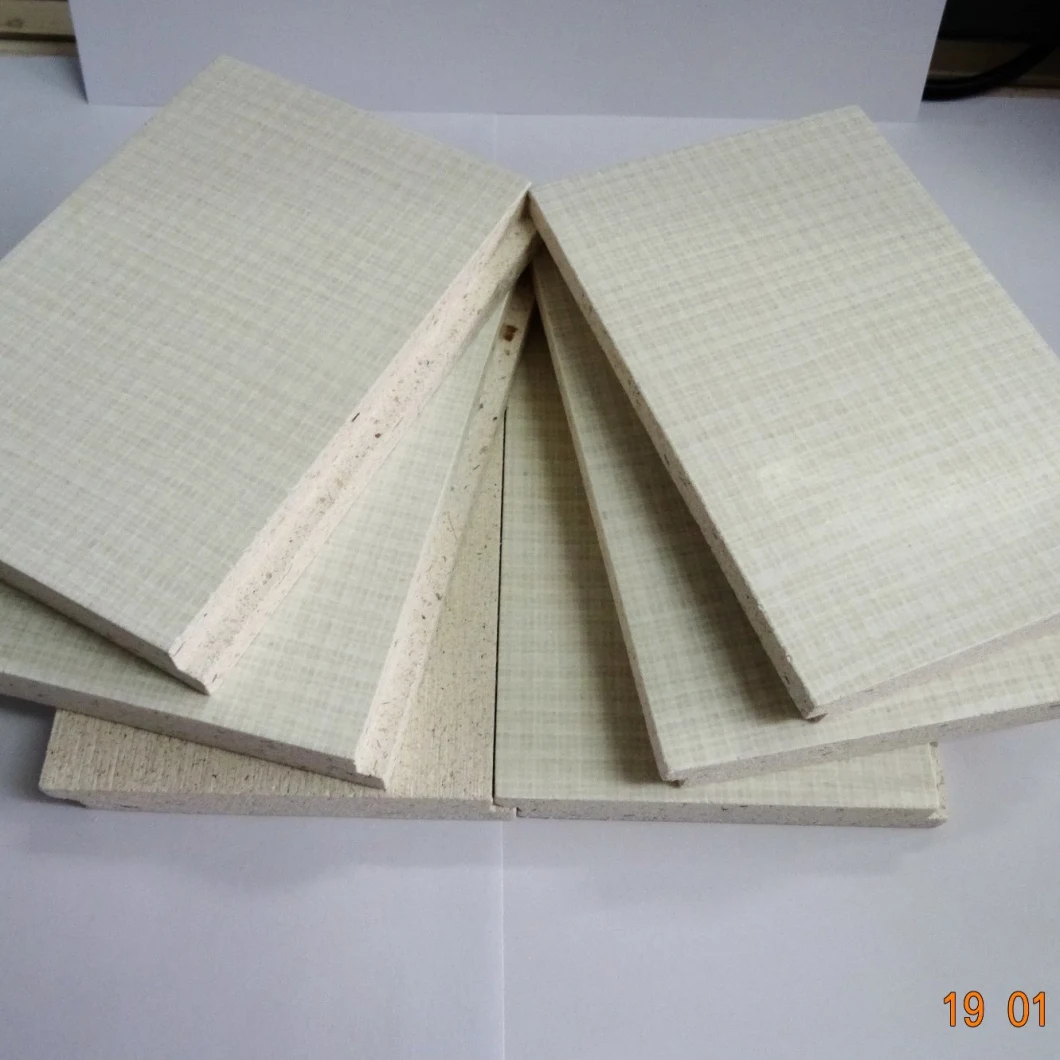 Raw materials
Basic material:mgo powder&MgSO4
Filling Materials:Sawdust &Perlite
Reinforce Material:Non-woven Fabric & Fiber Glass Mesh


FAQ
1

What is the capacity ?

2000 pieces per day

2

what is the delivery time ?

20days after get the 30% advance payment

3

Can we mix the different thickness; different color into one container ?

Yes, no problem

4

What is the payment term?

Generally we use TT, 30% for advanced payment+70% before loading.

5

How do you guarantee your quality ?

We have very strict QC control system in our factory; Each processing part has the relative record about the data. We have a very detailed QC document, if you need, we could show you.

6

How to guarantee the pallets no broke after long-distance transportation ?

We use strong wood pallets; the basetray of the pallets is 13mm fumigated wood. if the panel broke because of the packing, we will bear all the responsibility

7

How to do the installation ? do you have any brochure ?

Yes, we have a operation manual for the installation of mgo board. we could send you for reference.

8

How could we know you can supply the real good quality board like you mentioned ?

We understand your concern. we could do business through Alibaba Trade Assurance. If the product you get is not what you need, will do the compensation for you
product details
In the process of producing Mgo board, usually there are two times of curing.

1) First time curing
In the first time curing, it needs 24 hours and the temperature should be controlled to 25-35ºC, less than 40ºC.
The chemical reaction only be finished 60% and the strength and durability can not be reached.

2) Second time curing
The main function of second time curing room is to drying the redundant water/mositure of the board.
It needs 72 hours and the temperature should be controlled to 35-45ºC, less than 50ºC.
If the temperature is higher excessively, the water will be evaporated very soon, so the board will lost water quickly, it will be very easy to become deformed.
If do not have second time curing, the chemical reaction has not been fully finished, then the strength and durability could not be reached a qulified level.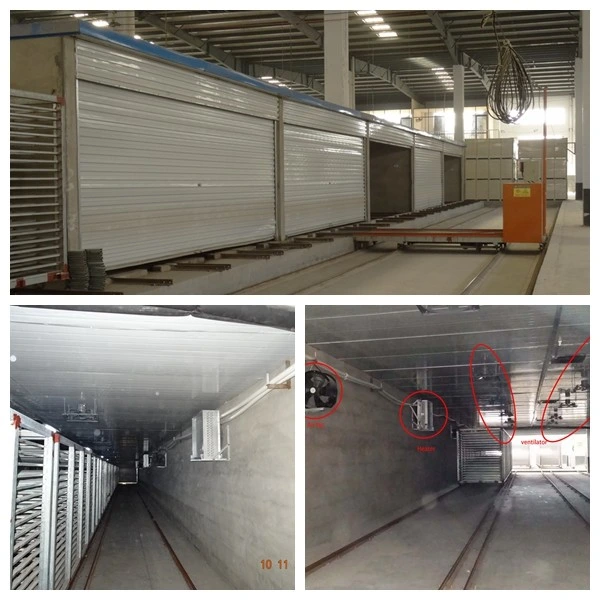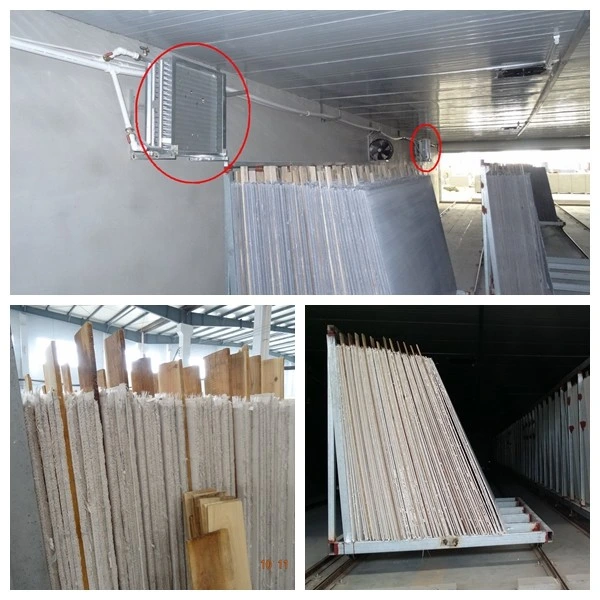 Application


Packing

Strong wood pallets packaging could well protected the the boards. Will arrived your side without any crack.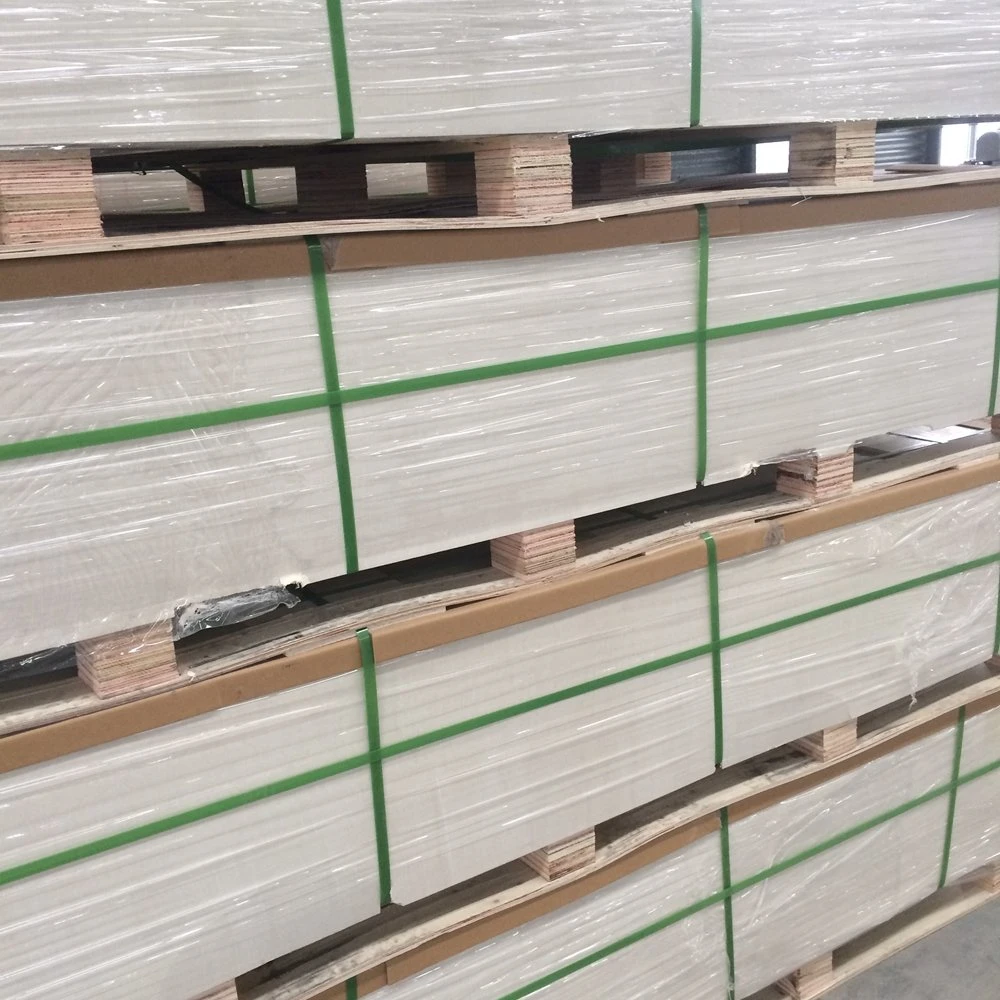 Related Product
Common MgO Board
Hot selling. Usually use for replace the gypsum board,widely used in decoration. Back side is rough.





Sanding MgO Board
Premium quality. High strength, samll tollerance and very flat.
The backside is sanded
Chloride Free MgO Sulfate Board
Developed new MgO board. Usually in wet conditions.
High Strength MgO Floor Board
Thickness up to 25mm. The strength could be more than 20MPa. More than 4 layers high quality fiberglass mesh.
HPL/Melamine Laminated
Laminate with HPL. Both the advantaged of HPL and MgO board. It is a new kind fireproof decorative material.
Decorative Mineral Board
Weather proof, fireproof, and high strength. Very suitable for wall decoration, such as wall cladding
Contact me
Tel:+8613685497639