FTTH OM3 Fiber Central Tube with Glass Yarn LSZH Sheath GJYFXTH Fibre Optical Cable
All dielectric loose tube optical cable for indoor/outdoor or in-ducts applications reinforced with fiber glass yarns, and with flame resistant out jacket with protection against weather and UV rays.
optical fiber cable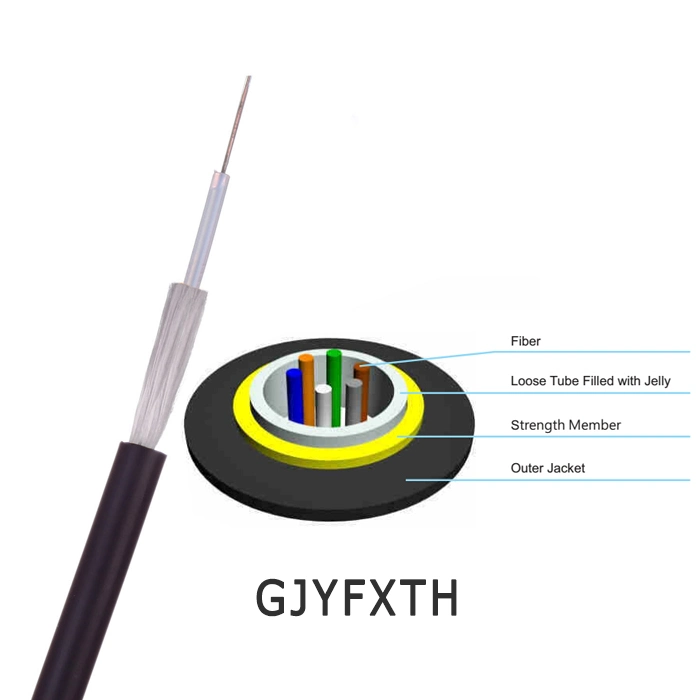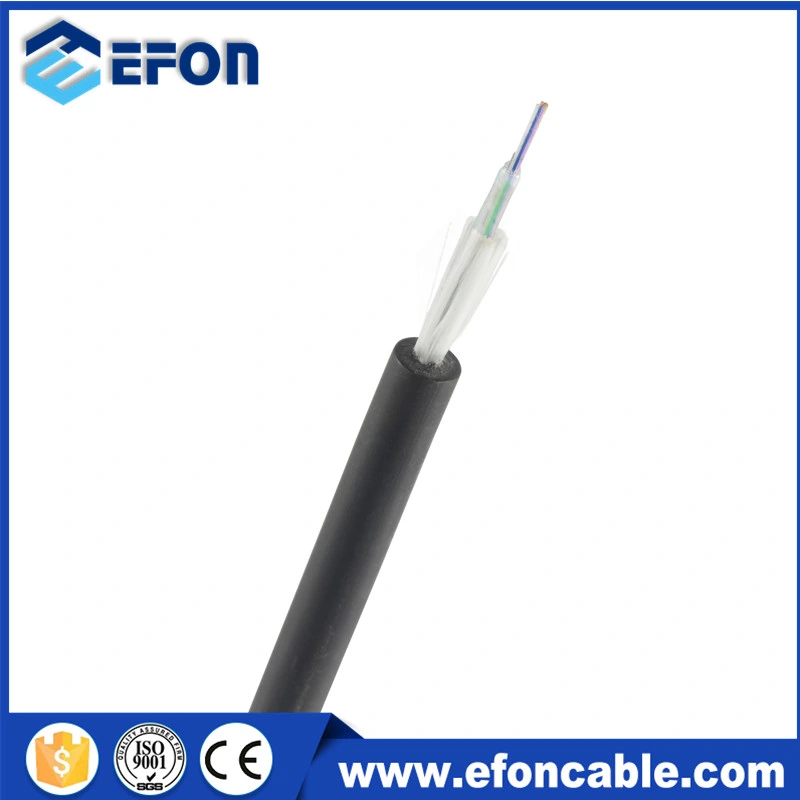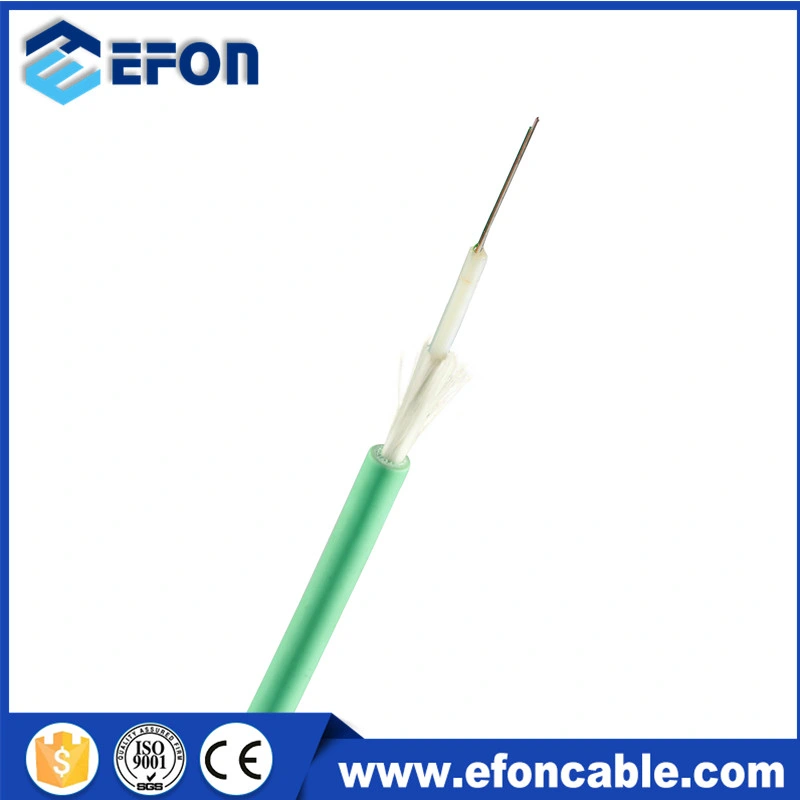 Product Construction:
Fiber:
2-24 fibers
Uni-loose tube gel-filled

Strength Member:
Overall kevlar yarn

Outer Jacket:
UV and Flame resistant LSZH.

Features:
All dielectric structure.
Uni-tube gel-filled construction for superior fiber protection.
Overall kevlar yarn provide high tensile strength.
UV and waterproof design.

Applications:
Inter building voice or data communication.
Aerial or underground conduit installation.
FTTx, access
Optical Characteristics:
Fiber Type
Attenuation
Overfilled launch Bandwidth
Effective Modal Bandwidth
10GB/S Ethernet link length
Min Bending Radius
Conditions
1310/1550nm
850/1300nm
850/1300nm
850nm
850nm
Unit
dB/km
dB/km
MHZ.km
MHZ.km
m
mm
G652D
0.36/0.22
16
G657A1
0.36/0.22
10
G657A2
0.36/0.22
7.5
50/125
3.0/1.0
≥500/500
30
62.2/125
3.0/1.0
≥200/500
30
OM3
3.0/1.0
≥1500/500
≥2000
≥300
30
OM4
3.0/1.0
≥3500/500
≥4700
≥550
30
B1-OM3
3.0/1.0
≥1500/500
≥2000
≥300
7.5
B1-OM4
3.0/1.0
≥3500/500
≥4700
≥550
7.5
Structure and Technical Specifications
Fiber

Count

Norminal

Diameter (mm)

Norminal

Weight (kg/km)

Allowable Tensile

Load (N)

Allowable Crush

Resistance (N/100mm)

Aerial Install Span with

1% sag

Short Term

Long Term

Short

Term

Long

Term

NESC

Light

NESC

Medium

NESC

Heavy

2-12

6.0

27

1200

500

1000

300

80meters

65meters

45meters

14-24

6.5

33

1200

500

1000

300

65meters

50meters

35meters
We produce and test cable comply with following standard:

main products