Knitted wire mesh, also called of gas-liquid filter mesh or knitted wire mesh fabric, is normally knitted from round or flat wires ranging from various diameters. The round wire knitted mesh fabric is the most widely used type and the flat wire knitted mesh fabric can be used in the special applications according to customers' requirements. The knitted mesh fabric can be made of mono-filament wires or multi-filament wires. The mono-filament knitted mesh fabric is simple and economical, the multi-filament knitted mesh fabric has higher strength to suitable heavy duty applications. What's more, knitted wire mesh also can be compressed into different shapes. And this kind of knitted wire mesh also called of compressed knitted wire mesh. With high filtration rate, knitted wire mesh is in various industries for air and liquid separation and filtration.

Knitted Wire Mesh Material
Knitted wire mesh is made of stainless steel wire, copper wire, galvanized iron wire, monel, etc.

Knitted Wire Mesh Features
High filtration efficiency.

High strength and firm structure.

High temperature resistance.

Corrosion and rust resistance.

Acid and alkali resistance.

Will not scratch or mar.

Wide range of application.

Long service life.

Knitted Wire Mesh Application
The applications range from oil bath and air filters, seals, catalytic converters, damping cushions, sound absorbers, droplet separators, cable and pipe lagging through to screens or fixings.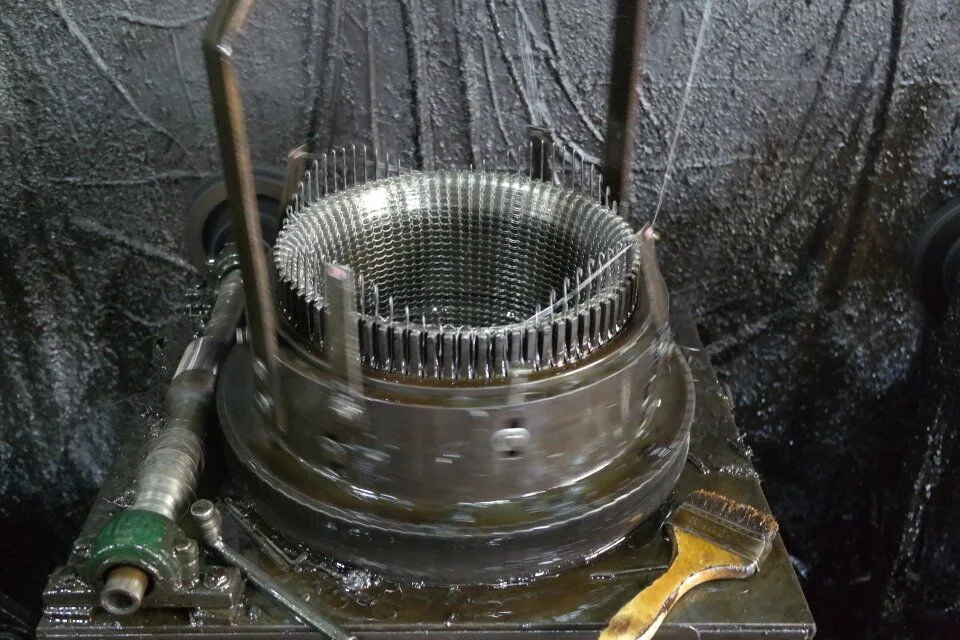 The machine is weaving the knitted wire mesh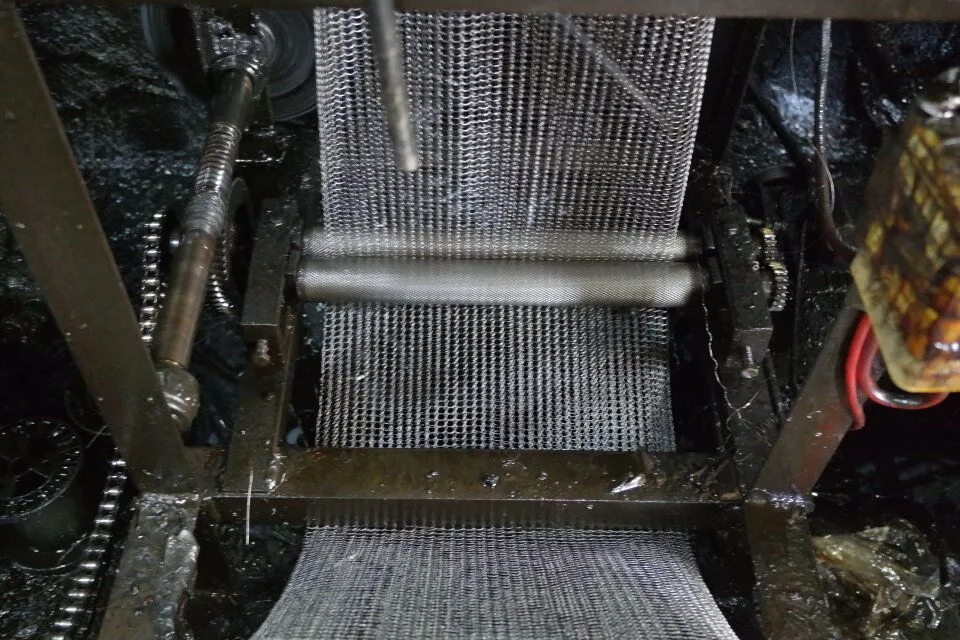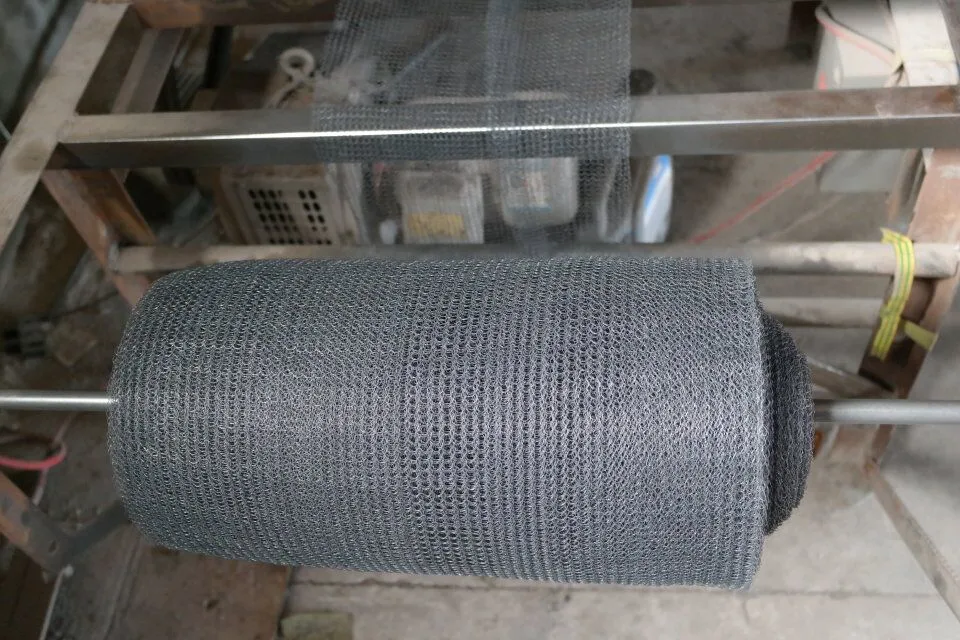 The knitted wire mesh is rolling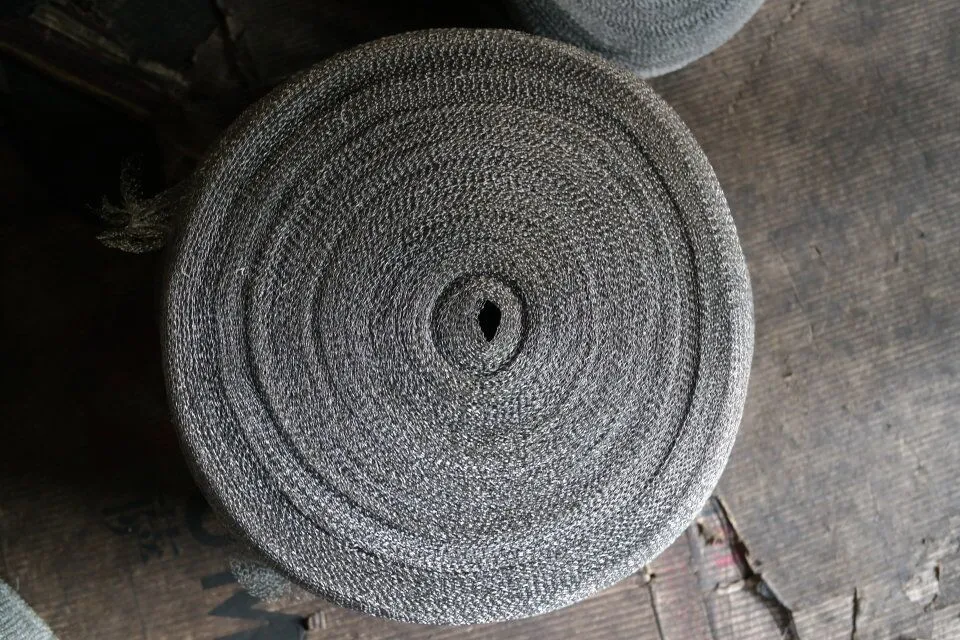 A roll of 50 cm width flat knitted wire mesh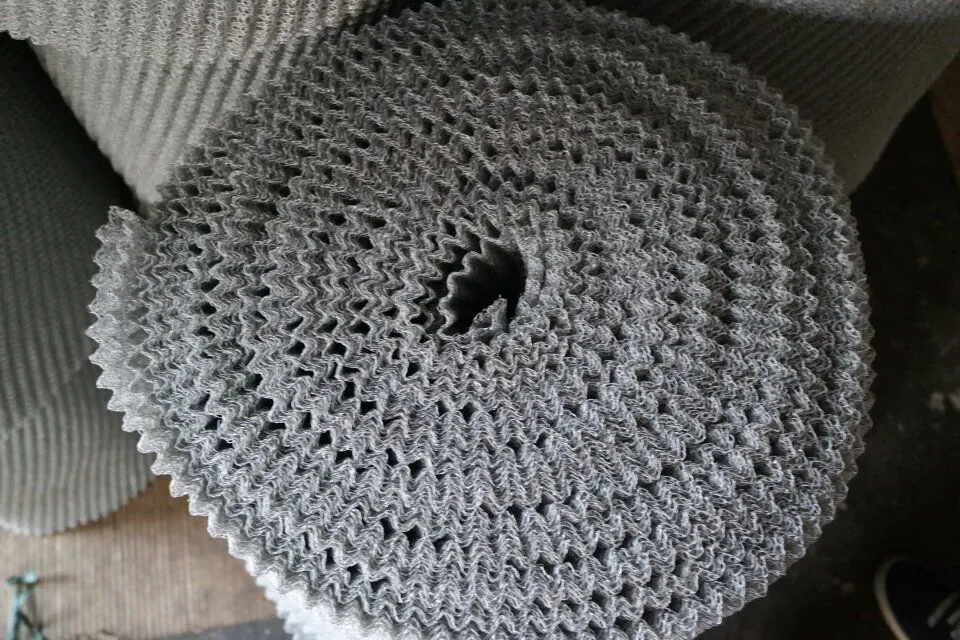 A roll of 50 cm width curved knitted wire mesh